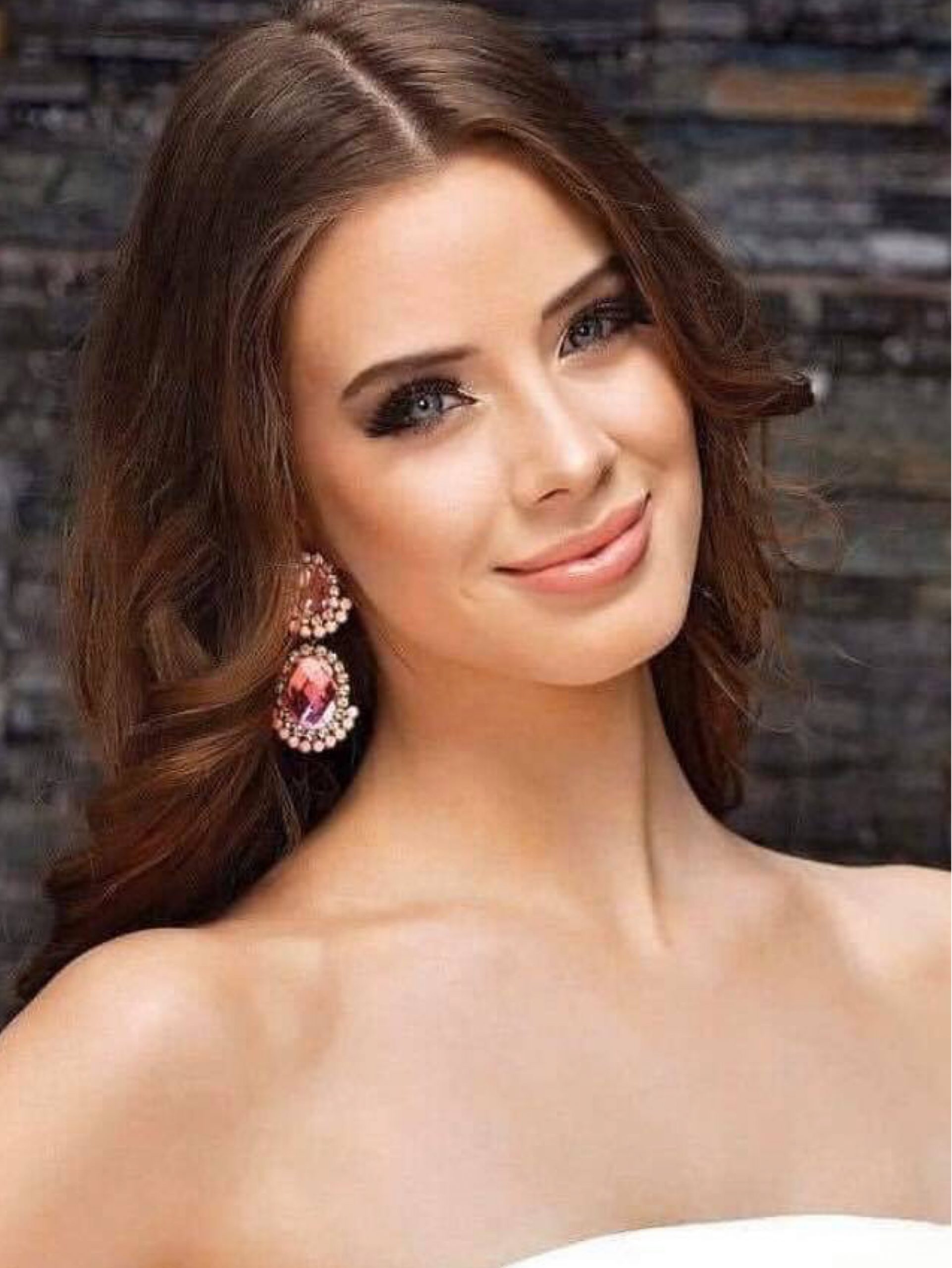 | | |
| --- | --- |
| Name : | ANAHI HORMAZABAL GARAY |
| Country : | Chile |
| Ages : | 23 |
| Height : | 1m76 cm |
| Body figure : | 84-63-93 |
| Education/Occupation : | Engineering Student |
| Hobbies : | |
| Ambitions : | |
MISS CHARM CHILE 2021 – ANAHÍ HORMAZABAL GARAY
Anahí Hormazabal Garay was crowned Miss Mundo Chile 2018. She is currently an Engineering Student.
She finished her secondary education with grade 6.8 in the third and fourth grade being the best average (the maximum grade is 7) and obtaining a certificate of academic excellence with Nem 6.6.
She has certificates of courses at the Milano Models Acadeher in advertising and professional model and participated in theater, dance, singing, yoga, swimming, hand-to-hand, basketball, soccer and volleyball workshops in her school.
She is a looker and will mesmerize the audience with her radiant beauty with beautiful skin and gorgeous light brown hair that falls to her shoulders.
She won the third crown in a small contest called Miss La Florida. She is Miss World Chile 2018 and Top 30 in Miss World.
She encouraged and initiated various social projects.
She encouraged groups of students to make entertaining visits to nursing and children's homes, planning the activities, collections and donations to be made.
She actively participated in "Children's Ministry" and in "Hands in Action Ministry", both help people in street situations.
She carried out a social integration project as Miss World. In this project she helped Afro-descendant immigrants, to be received with love and respect, giving them classes about Chilean culture, customs and basic tools to understand our functioning as a country.
She made different visits to centers for people with disabilities, mental illnesses, and spina bifida as Miss World Chile. In also visited a Mapuche School so she could better understand their reality, needs, and social demands. These are experiences she will never forget. She has been given the opportunity to know and let know different realities that people live around the world; to provide unconditional love and to be thankful to live; no matter how beautiful or capable we are, no prejudice, all of us deserve love, affection and being respected just for the fact of being human beings.
Her dream is to create a tourism company in order to connect people with each other and with nature. To spread how beautiful life is through these enriching experiences and sow values ​​in them, such as gratitude, love and union.