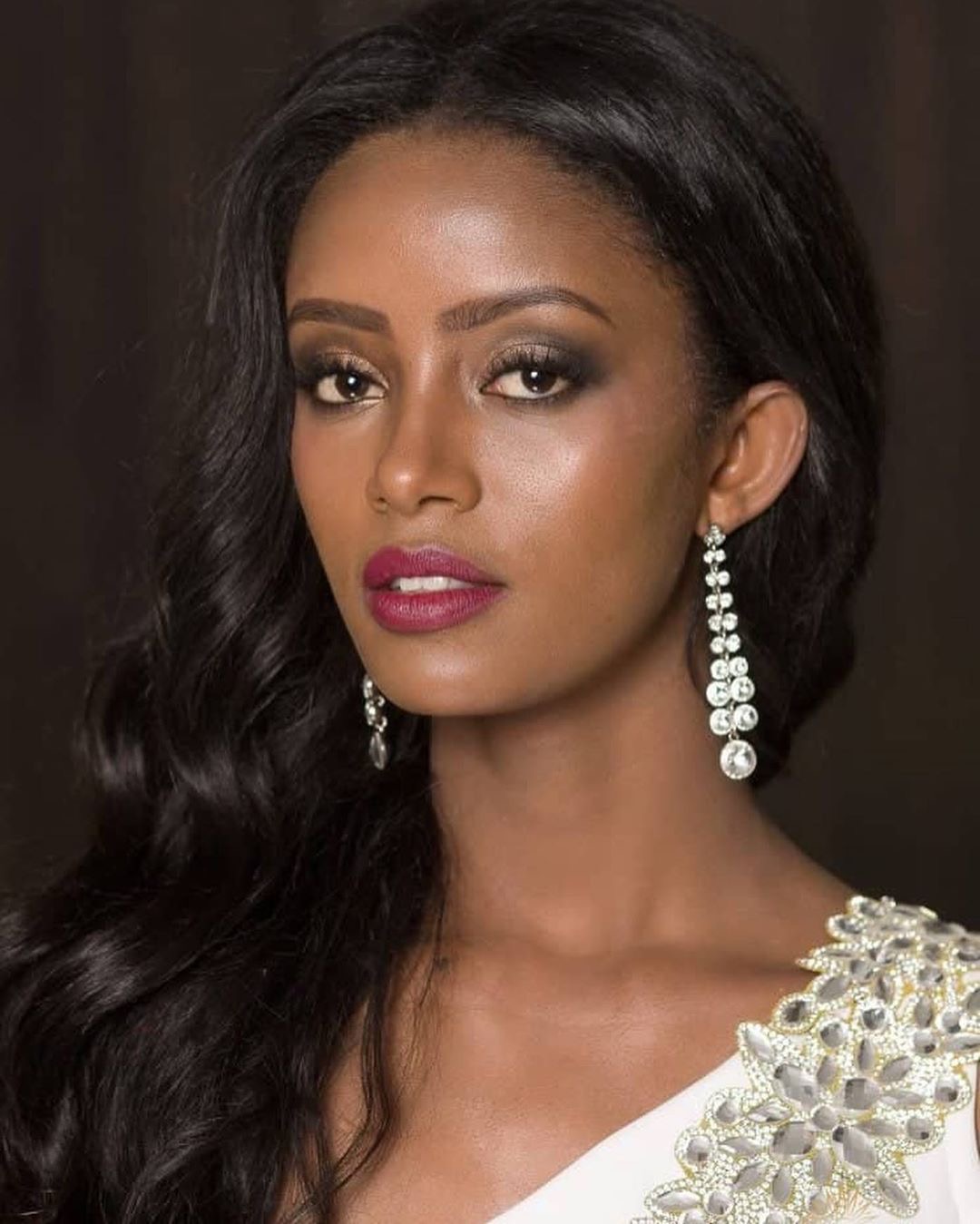 | | |
| --- | --- |
| Name : | BITANIYA YOSEF |
| Country : | Ethiopia |
| Ages : | 27 |
| Height : | 1m72 cm |
| Body figure : | 79-66-97 |
| Education/Occupation : | Modeling |
| Hobbies : | |
| Ambitions : | |
MISS CHARM ETHIOPIA 2021 – BITANIYA YOSEF
Bitaniya Yosef is 3rd Runner-Up Miss Supranational 2017, and also 1st Runner-up Missosology's Timeless Beauty 2017.
She is an International model and beauty contestant. She also studying music, violin at Addis Ababa University Yared School of music. 
Since her childhood, she always loved to dress up and put on a show to herself and her sister as a model and designer. 
When she got to junior high she starts taking it seriously practiced and participate in school competitions often as she can and it went on from that. 
She is a designer, a musician performer, player and dancer. She is an actress, poet since childhood. 
As she grows up in a very poor also very socially close society she witnessed the importance of helping others first-hand and she takes it as a very and lifetime mission to use her platform to create awareness on women empowerment and self-awareness as people and as black women.
Since social media is trendy mainstream. She also uses main social media to further educate people on matters that can change the outcome of our country's future through educating and expressing my ideas and opinions on looking into our own culture and heritage and self-awareness as an Ethiopian and a black woman to the youth.
She is fun-loving, easy to be with, and more an outdoor person.
She loves writing poems, reading books and listing and singing music, design her own clothes, dancing and riding a bicycle.
She would love to become one of the world's top models also to be one of the best movie actresses, songwriters, singers and performers of all time in her country if it is possible in the world too. Use her feme and platform to educate people on women healthy, education and economic growth mostly in the third world countries.