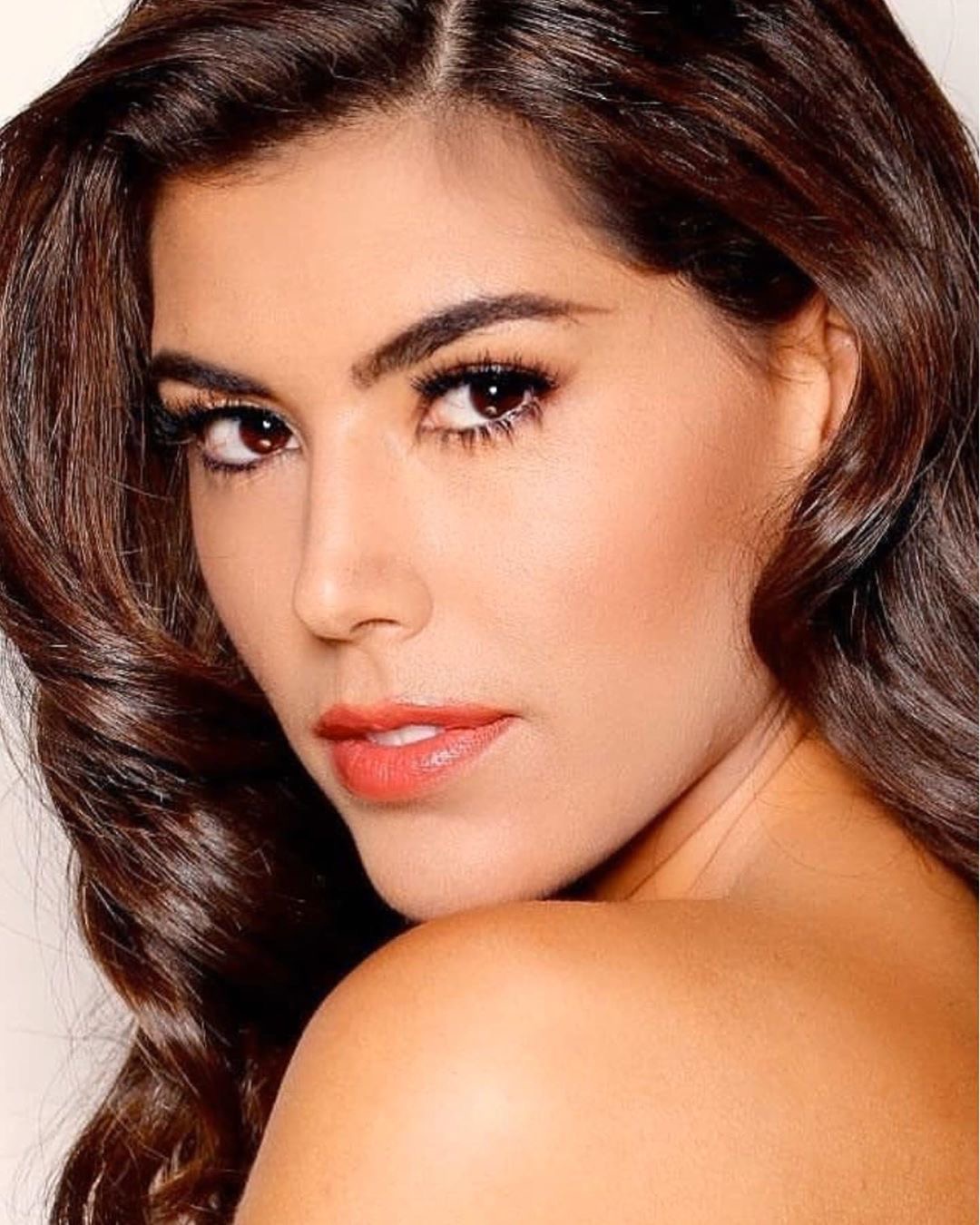 | | |
| --- | --- |
| Name : | SOFIA DEL PRADO |
| Country : | Spain |
| Ages : | 26 |
| Height : | 1m82 cm |
| Body figure : | 90-63-93 |
| Education/Occupation : | Entrepreneur |
| Hobbies : | |
| Ambitions : | |
MISS CHARM SPAIN 2021 – SOFIA DEL PRADO PRIETO
Sofía del Prado was born in a little town in Albacete, Spain, called Villarrobledo. She played several sports till she joined the city's local team. There, she met her actual friends. Sports, concretely basketball, gave her the friends she has today and set the values and principles she carries today, such as fight, commitment, desire to be better every day, team effort, and most importantly, give it all to be better every day. During the time she played basketball she was chosen to play in the national competition.
When she was 18, she moved to Madrid, the capital of Spain, where she began her studies of International Relations at college. While she was studying, she started to work as a model so she could get extra money for her needs, but she always puts her first studies.
During those 4 years of college, she joined Miss Universe Spain in 2015 where she was the second runner up and that gave her the chance to represent Spain in her first international beauty pageant, Reina Hispanoamericana in Bolivia. For the first time in 25 years, she won the crown and took it for Spain. During that year, she kept studying and traveling to Bolivia several times to contribute to the Hispanic community with different work such as talks, conferences, activities in the Latin community, etc.
Two years later, when she finally finished college and she graduated in International Relations, she decided to try again and fight for the crown of Miss Universe Spain. That year she won and represented her country in Miss Universe 2017 held in Las Vegas. She finished in the Top 10.
During her year of reign, she goes to schools and makes conferences about the importance that bullying has nowadays in the youth and how it can impact their future personality. She doesn't hold the magic formula to get out of that terrible situation, her main goal is telling them that she knows how they may feel, that she has been in their shoes and that as she got out, they also can. Her main message is to never stop chasing our dreams as she never stopped chasing hers. Normally, when you are in this situation, people tend to low your self-esteem and think that you can't do something. It is not true – she always tells kids that nobody has the right to stop them from getting what they want.
She is one of the brand images of the campaign launched by ACB (Spanish men's basketball league) where they fight bullying with talks and conferences all over Spain. What really makes the difference for kids suffering is seeing somebody who suffered it, so they can feel empathy and get the tools to overcome it. She also keeps playing basketball and sometimes their collect money for different associations and foundations.
She got to travel to different parts of the world, she was chosen ambassador of the Spanish national female basketball league, where her task was to promote Spanish women's basketball. From that moment on, her life has been very related to sports, especially women's sports and their promotion. She worked in FIBA Women"s Basketball World Cup in Tenerife in 2018 where she was the official influencer and reporter for the competition. Also, in Latvia and Serbia in Eurobasket 2019.
After crowning the new Miss Spain 2018, she enrolled herself in studying a master's in corporate and institutional communication which she graduated. Her thesis was about women's basketball in Spain.
She has worked in several companies being responsible for communication and institutional relations. However, what really makes her happy is being representative of a brand, country, etc., or communicating herself. She loves being a presenter, reporter and she loves sports, which is why she would not mind keeping her studies going in that direction. Now she works on a new project for a PR company where she will be CEO of it.
She would love to move country and try new experiences in new countries and cultures. She considers herself an unstoppable, believing, dreamy and fighting soul. She doesn't like to settle down and she always goes the extra mile. She is very active and she loves to challenge herself with unknown things to get through it and learn something new. She loves learning new languages, know about everything, read the press every day, and being able to establish and keep conversations on any issue. When obstacles happen to her dreams, she normally makes herself bigger and wants to achieve is harder. She doesn't let obstacles get in the way.
She also loves reading, listening to music, watching movies, and having time to enjoy her friends and family, who is her motive to keep going, keep fighting, and the most loving thing she holds.