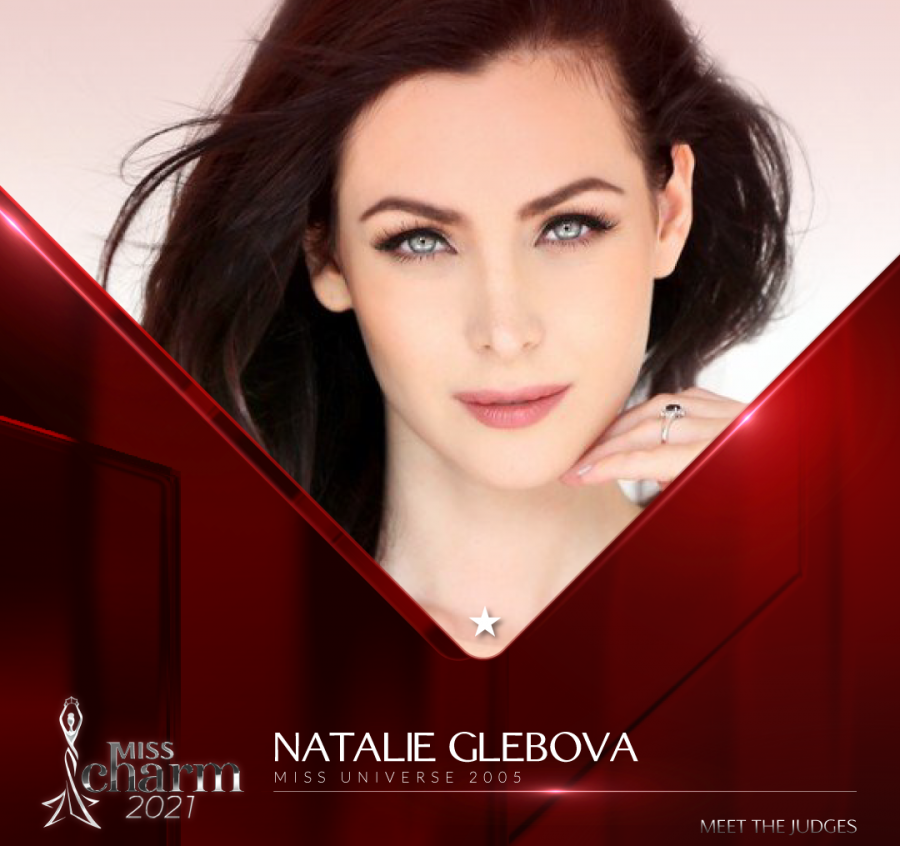 Natalie Glebova is a Russian-Canadian television host, author, dancer, model, and beauty queen who was crowned Miss Universe Canada 2005, Miss Universe 2005.
Glebova was born in Tuapse, Russia to parents Vladimir Slezin and Anna Glebova. At age 13, Glebova and her family left Russia and settled in Toronto, Ontario, Canada.
As a child, Glebova studied classical piano and competed in rhythmic gymnastics.
After graduating from high school, Glebova worked as a professional model in Toronto and received a Bachelor of Commerce in information technology management and marketing from Ryerson University. Prior to competing in pageantry, Glebova worked as a motivational speaker for elementary and high school students. She is well known for her dancing and modeling skills as well.
In 2004, Glebova began her pageantry career while competing in Miss Universe Canada 2004. She didn't give up after being placed as the third runner-up and again competed at Miss Universe Canada 2005 and eventually won the title as well as a chance to represent Canada at Miss Universe 2005 stage.
Glebova was crowned Miss Universe 2005, to be held in Bangkok, Thailand. As Miss Universe, Glebova traveled extensively and immersed herself in a campaign to increase awareness of HIV and AIDS, the ongoing platform of the Miss Universe titleholder. She attended the G8 Summit in New York City on 11th August 2005, which reflected on ending poverty in underdeveloped regions and ending gang activity and drug cartels in Colombia.
After finishing her reign as Miss Universe, Glebova continued appearing as a brand ambassador and in public roles.
In May 2012, Glebova and French company Bel Perfumes based in Thailand released Glebova's first fragrance, Beauty Icon.
Glebova also serves as an ambassador for Soi Dog Foundation, a non-profit organization aiding homeless street animals in Thailand.
In June 2015, Glebova became an Ambassador for Year of the Gibbon for the IUCN SSC Primate Specialist Group – Section on Small Apes, to raise awareness for gibbon conservation. Glebova has a passion for wildlife conservation and recently launched a public awareness campaign about the impact of photo-prop tourism on gibbons Year of the Gibbon.
In 2018, Glebova partnered with a California attorney and entrepreneur Dr. Patama Mokaves Dumas to start a program for high schools and universities called Empowered. The program's aim is to develop confidence and positive thinking in young people so they can happily achieve their life goals. They are teaching a course titled "Empowered YOU" at Bangkok University since 2018.
She gave a little yet essential advice for the future Miss Universe Canada, "My best advice to give to young women (and men) that have big dreams is – write it down, make a plan, work hard every day on it. No successful business or person has ever happened by accident – it all took vision, planning and hard work. Even if you fail the first time, pick right back up and start again, whether it's another goal or the same one. Never let anyone tell you that you can't! If you can dream it, you can achieve it, and nothing is impossible if you really truly want it! I was told I would never even win Miss Canada because I was an immigrant, and I proved them wrong, and so can you, no matter what obstacles stand in your way."